Events
(click on any picture to enlarge)
Fourth of July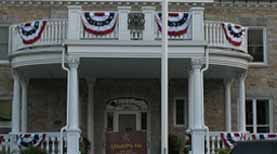 US Ambassador Jacobson's residence. On the menu was ribs, pulled pork and smoked chicken for 4,000 guests.
Fourth of July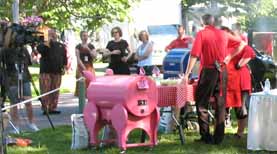 Canadian BBQer DivaQ and event organizer John Woods from First Class Catering (Desoto Mississippi) interviewed for a live segment on Canada AM. DivaQ is one of the top Canadian competitive BBQers that competes internationally. She's been featured in TLC's BBQ Pitmasters as well as numerous television shows in Canada and the United States.

Relay for Life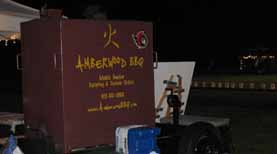 Pictured at the Stittsville event held at Sacred Heart High School. It has since grown to a larger venue at Walter Baker Park.
Habitat for Humanity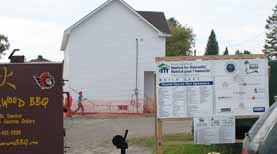 Cooking for hungry Habitat for Humanity volunteers. A great meal for great helpers.
Links to News Articles
Ottawa Citizen Food Editor Ron Eade:
Romantic Fireplaces and BBQ - BBQ Showdown 2011
(Please visit their store in Orleans for the best selection in BBQs and the most unique selection of BBQ rubs, sauces and charcoal.)
At the 2011 Canadian Southern BBQ Association event at the Gloucester Fair
(We were the overall Grand Champion!)
Kitchesippi Beer's 1st Anniversary Celebration
(great beer to make bbq sauce - see Metro News link below for the recipe)
Smoked to the Bone 2008 (with video)
Metro News:
(Beer lover Jeff O'Reily and I chat about celebrating Canada Day with beer and BBQ)
Stittsville News:
Celebrating The Fourth of July at US Ambassador Jacobson's residence
(along with 4,000 invited guests)
Toronto Star:
US Primaries (Super Tuesday) Party 2008
(following US politics in the Great White North)